Splash Lab Channel Hand Dryer Tap
Splash Lab Channel Hand Dryer Tap
---
Drying Time


13-15 seconds
Noise Level
69dB
Power Consumption


1000 Watts / 840 Watts /
Green Rating
3.8
Warranty


1 Year
FREE DELIVERY
UK & Ireland
---
Splash Lab Channel Hand Dryer Tap
Tap hand dryers have become the must-have hygienic hand drying solution since Dyson launched its Wash & Dry Tap.
Lovair introduced the Ribbon deck-mounted tap hand dryer in 2014 and Splash Lab have designed the wall-mounted Channel fixtures to conform to the Golden Ratio for harmonious proportions.
The Channel hand dryer has a marine-grade stainless steel housing engineered to its barest and most perfect form: an uninterrupted cylinder. 
A small vent on the underside of the fixtures produces a gentle but powerful stream of air that directs water off the hands and into the basin in a process that is both pleasant and hygienic. 
The sensor is placed just in front of the vent, so triggering the airflow is a seamless and intuitive gesture for the user.
The Channel set includes the trinity of hand dryer, sensor tap and sensor soap dispenser.
The Channel fulfils a need for a space-saving design that reduces errant water in the washroom while being elegant enough for boutique installations and small spaces; efficient enough for high-traffic restrooms.
---
| | |
| --- | --- |
| Technical Specifications: Splash Lab Channel Hand Dryer Tap | |
---




Warranty


1 Year

Green rating

3.8

Drying time




(seconds)

13-15 seconds

Peak Noise level




(dB)

69dB

Power




(Watts)

1000 Watts- 840 Watts-


Voltage

220-240V 50/60 Hz

IP rating

IP35

Air speed




(mph)

246

Hygiene Features

Antimicrobial coating

None

Width




(mm)

28.6

Height




(mm)

50

Projection/Depth




(mm)




236.5

Finishes available

Black PVD
Brass/Gold PVD
Stainless Steel : Satin/Brushed

Aperture Type

Jet Tap

Automatic / Manual

Automatic

External Switch

No

Heating Element

Yes

Max Air Volume




(m3/hr)




59m3/h

Max Motor Speed




(rpm)




Standby Wattage




(Watts)




0.4
---
| | |
| --- | --- |
| Download Resources | |
---
Splash Lab Channel Hand Dryer Tap
You may also like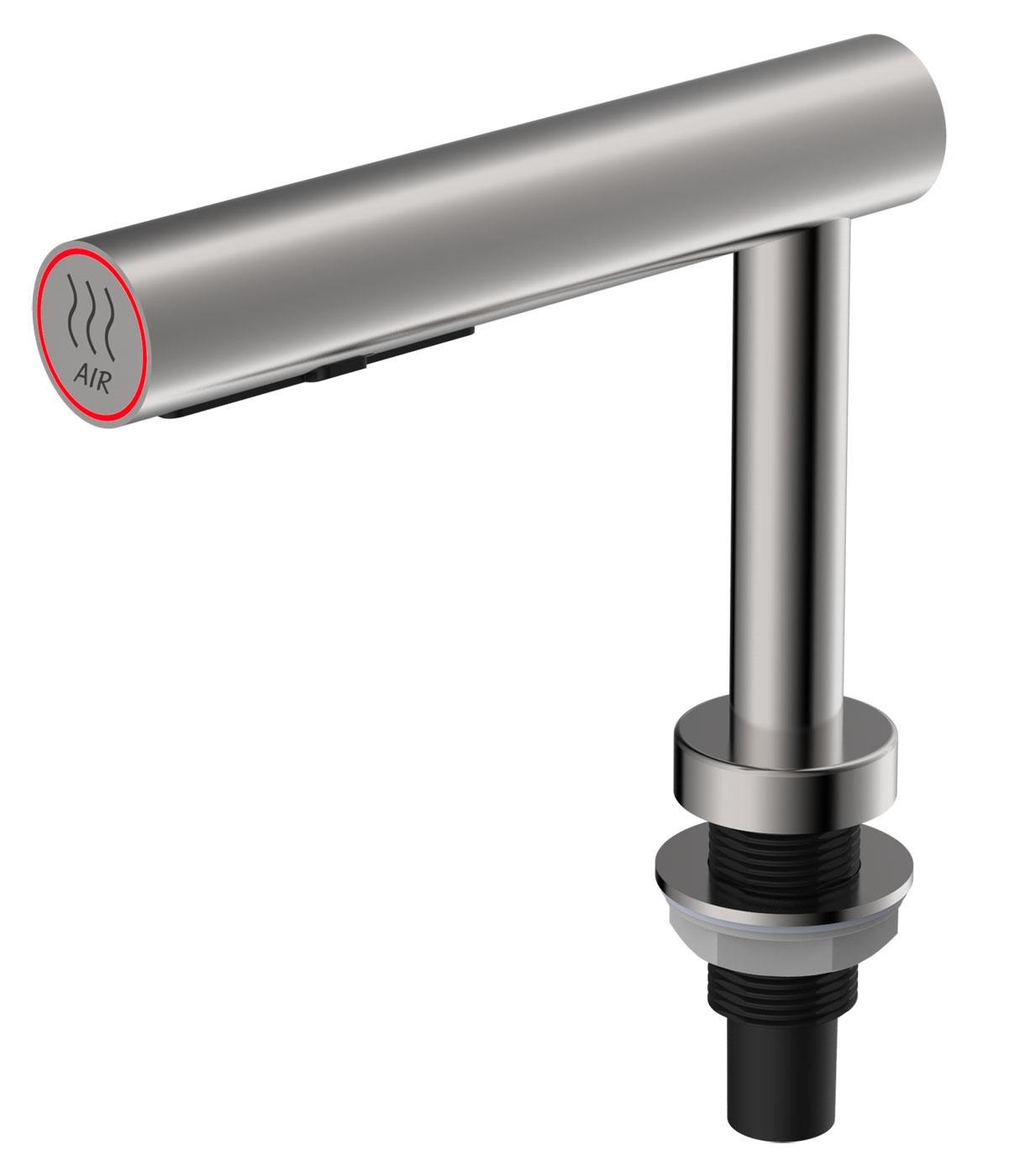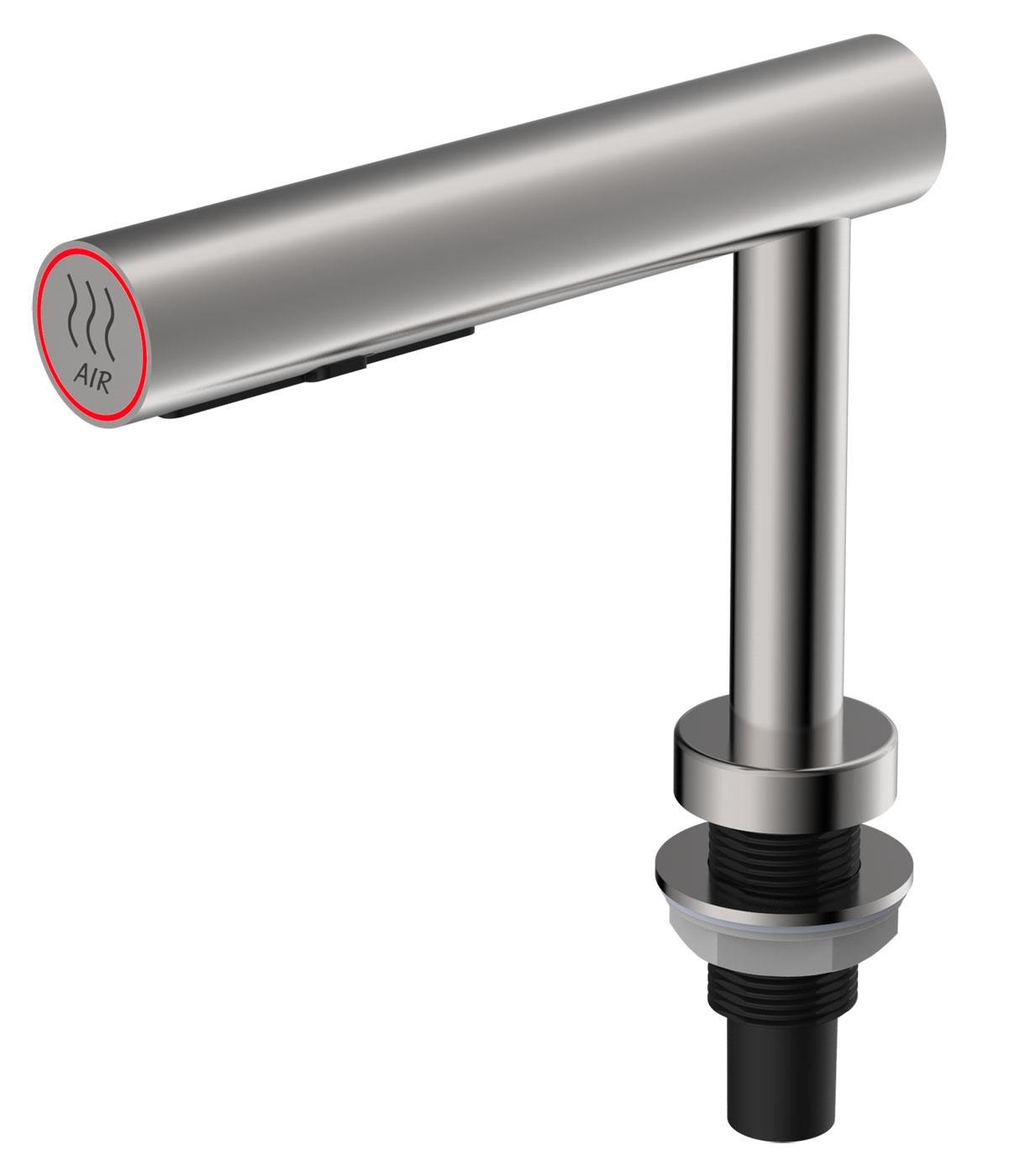 AirTap T1, Tap Hand Dryer, Deck/Basin mounted, Stainless Steel AirTap from Aertek's hugely popular Wash + Dry at the sink range of taps.The AirTap han...
View details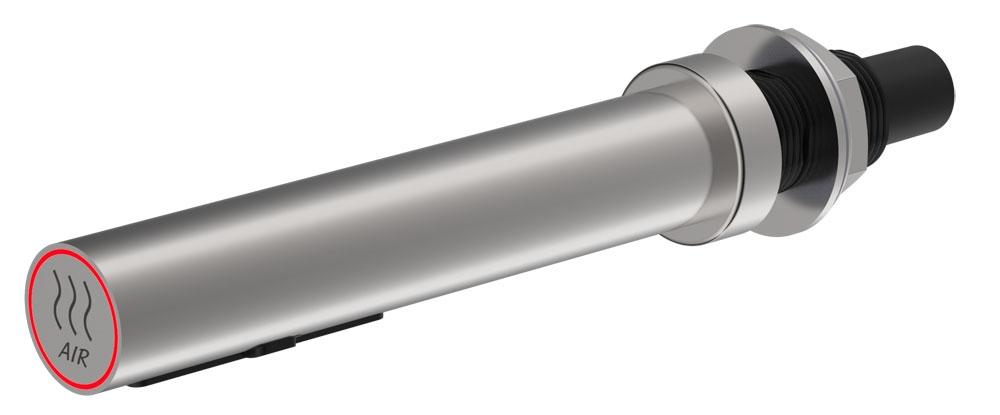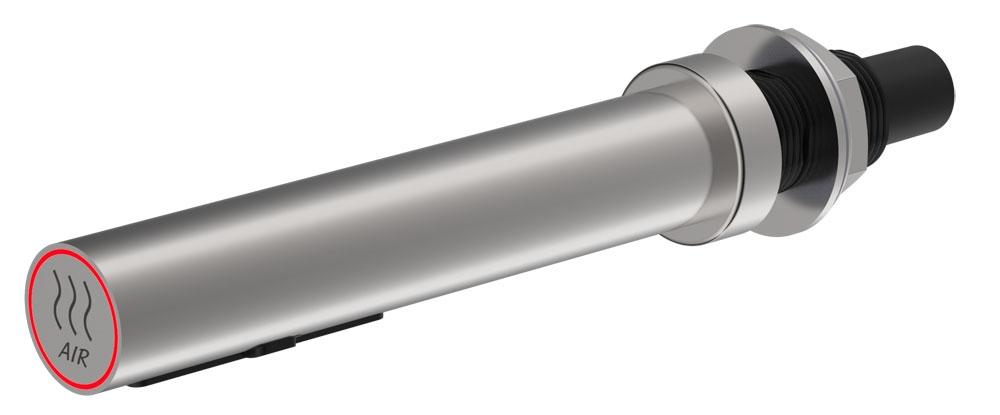 Aertek AirTap T2, Tap Hand Dryer, Wall mounted, Stainless Steel AirTap from Aertek's hugely popular  - Wash + Dry at the sink Tap rangeThe AirTap hand...
View details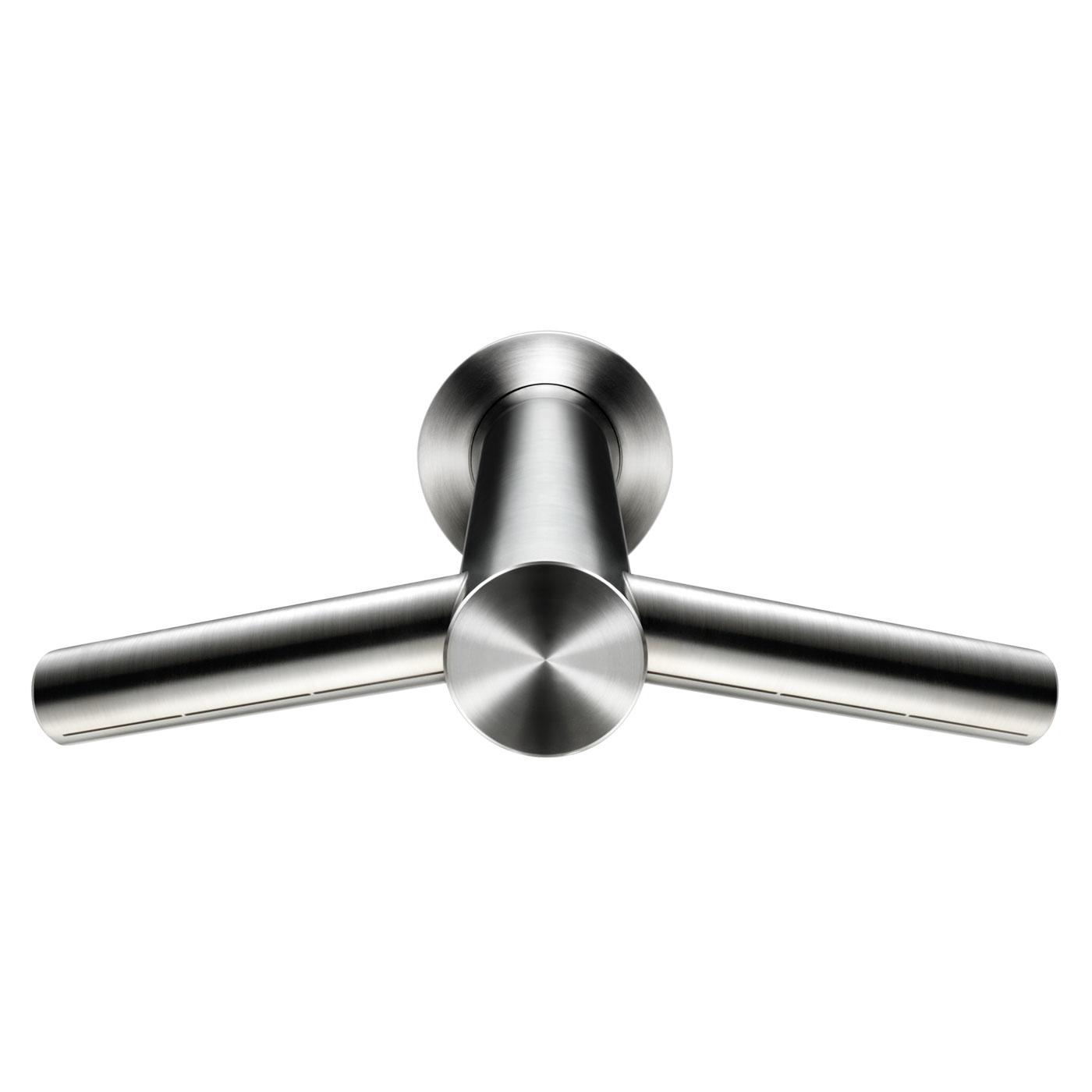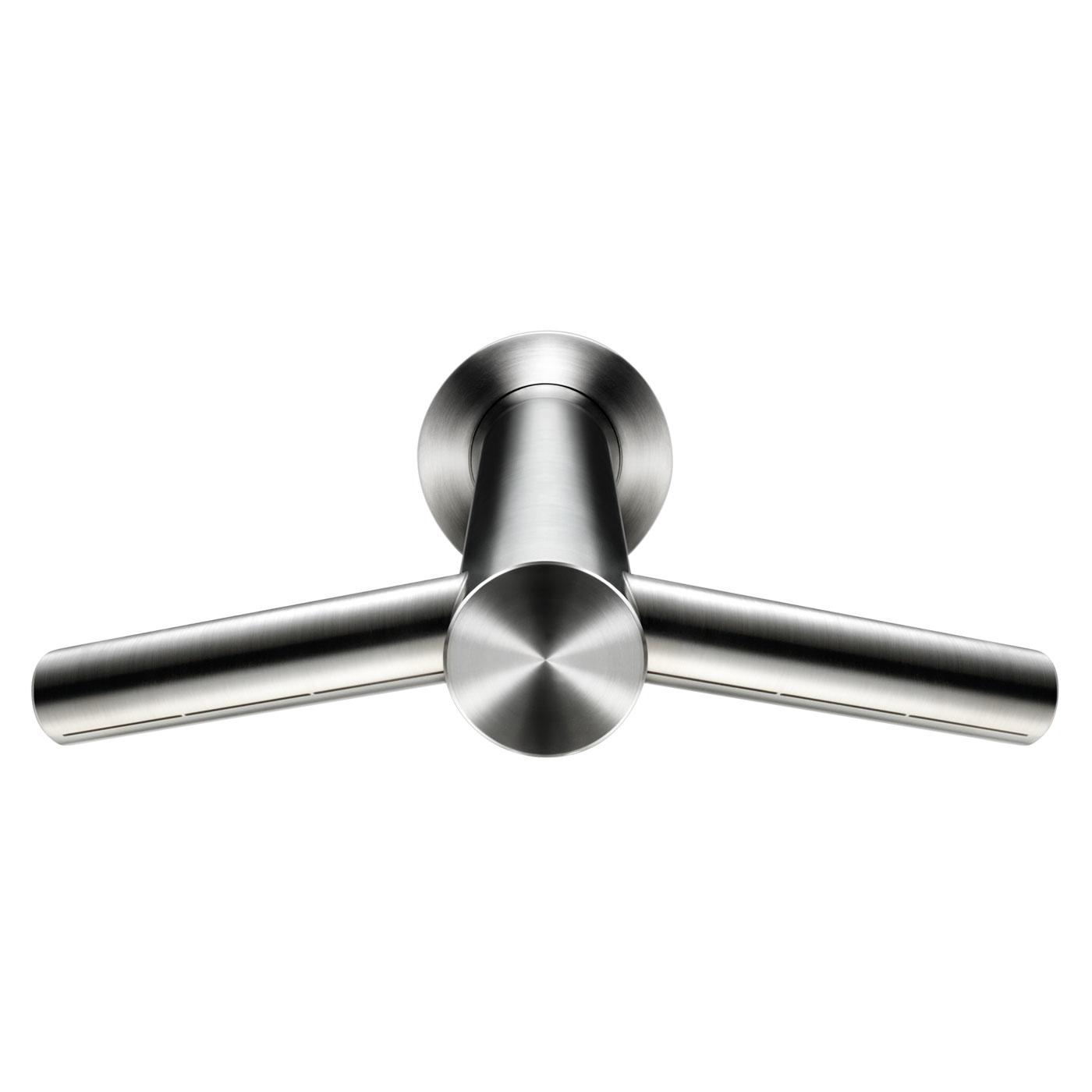 Dyson Airblade 'wash+dry' Hand Dryer Tap - Wall Mounted - WD06 (AB11 )Dyson Airblade Hand Dryer Tap is a revolution.The Dyson Airblade Tap combines an...
£1,249.99 + VAT
View details