AirTap T1, Tap Hand Dryer, Deck/Basin mounted, Stainless Steel
AirTap T1, Tap Hand Dryer, Deck/Basin mounted, Stainless Steel
---
Drying Time


10-12 seconds
Noise Level
64dB
Power Consumption


1000 Watts / 500 Watts /
Green Rating
4.1
Warranty


3 Years
FREE DELIVERY
UK & Ireland
---

AirTap T1, Tap Hand Dryer, Deck/Basin mounted, Stainless Steel 
AirTap from Aertek's hugely popular Wash + Dry at the sink range of taps.
The AirTap hand dryer has its main body and engine hidden below the vanity unit with only the spout exposed above the wash basin. The AirTap T1 version is the basin or vanity mounted tap, T2 is for mounting onto a wall. The AirTap creates a new clutter-free washroom experience. Users can dry their hands right after they wash them - No more drips on the floor !
Intelligent Hand Dryer
This intelligent hand dryer uses temperature control technology to sense the air temperature of the washroom so it adjusts the heating element to maintain a constant warm air flow using as little power as necessary. The AirTap also uses the heat from its own motor to warm the air. As it is an intelligent hand dryer it can reduce the heating element power based on the latent heat of the motor.
Very Low Energy Hand Dryer
It is part of a select number of hand dryers offering remarkable drying time along with very low energy, 1000 Watts and under.
High Speed Hand Drying
Its drying time is approximately 12 seconds using a blade style hand drying method.
Low Noise Hand Dryer
As the body of the hand dryer, the main engine, is hidden under the vanity unit, the only noise is from the air hitting your hands. It has a manufacturer stated 63.8dB  which means it falls into the Low Noise / Quiet hand dryer category.
AirTap Hand Dryer Tap : Key Features
Over-sink hand dryer tap
Fast Drying Time 12 seconds
Low Noise 63.8dB (as low as 59.2dB)
Low Energy 1000W (or less)
Carbon Air Filter for extra hygiene
Adjustable speed - can lower the noise down to 59.2dB and lower the power usage to 840W
Vandal Resistant


---
| | |
| --- | --- |
| Technical Specifications: AirTap T1, Tap Hand Dryer, Deck/Basin mounted, Stainless Steel | |
---




Warranty


3 Years

Green rating

4.1

Drying time




(seconds)

10-12 seconds

Peak Noise level




(dB)

64dB

Power




(Watts)

1000 Watts- 500 Watts-


Voltage

220-240V 50/60 Hz

IP rating

IP35

Air speed




(mph)

225

Hygiene Features

Antimicrobial coating

None

Width




(mm)

38

Height




(mm)

170

Projection/Depth




(mm)




220

Finishes available

Stainless Steel : Satin/Brushed

Aperture Type

Jet Tap

Automatic / Manual

Automatic

External Switch

No

Heating Element

Yes

Max Air Volume




(m3/hr)




Max Motor Speed




(rpm)




30000

Standby Wattage




(Watts)




0.5
---
| | |
| --- | --- |
| Download Resources | |
---
| | | |
| --- | --- | --- |
| User Manual: Deck Mounted | | User Manual: Wall Mounted |
You may also like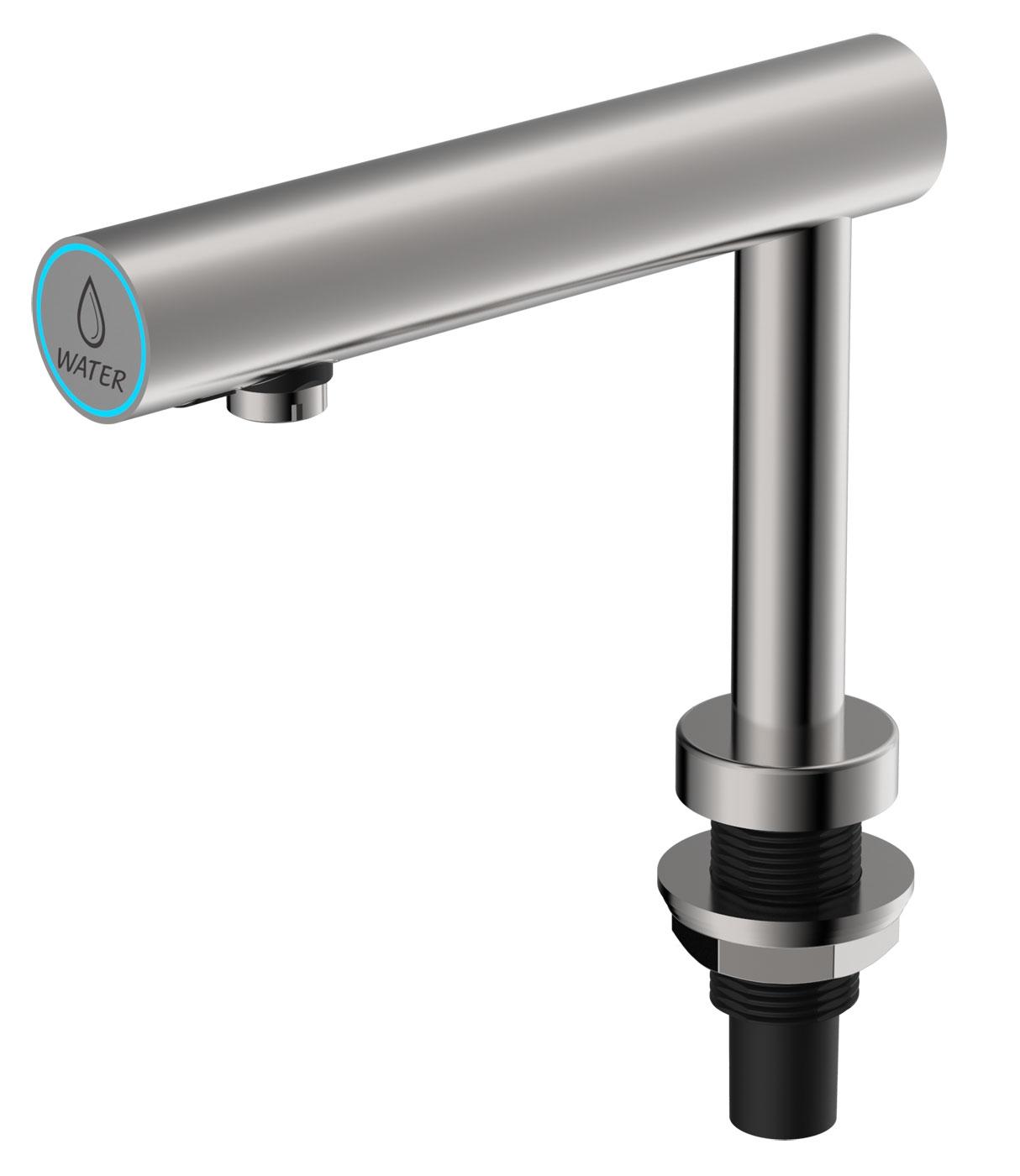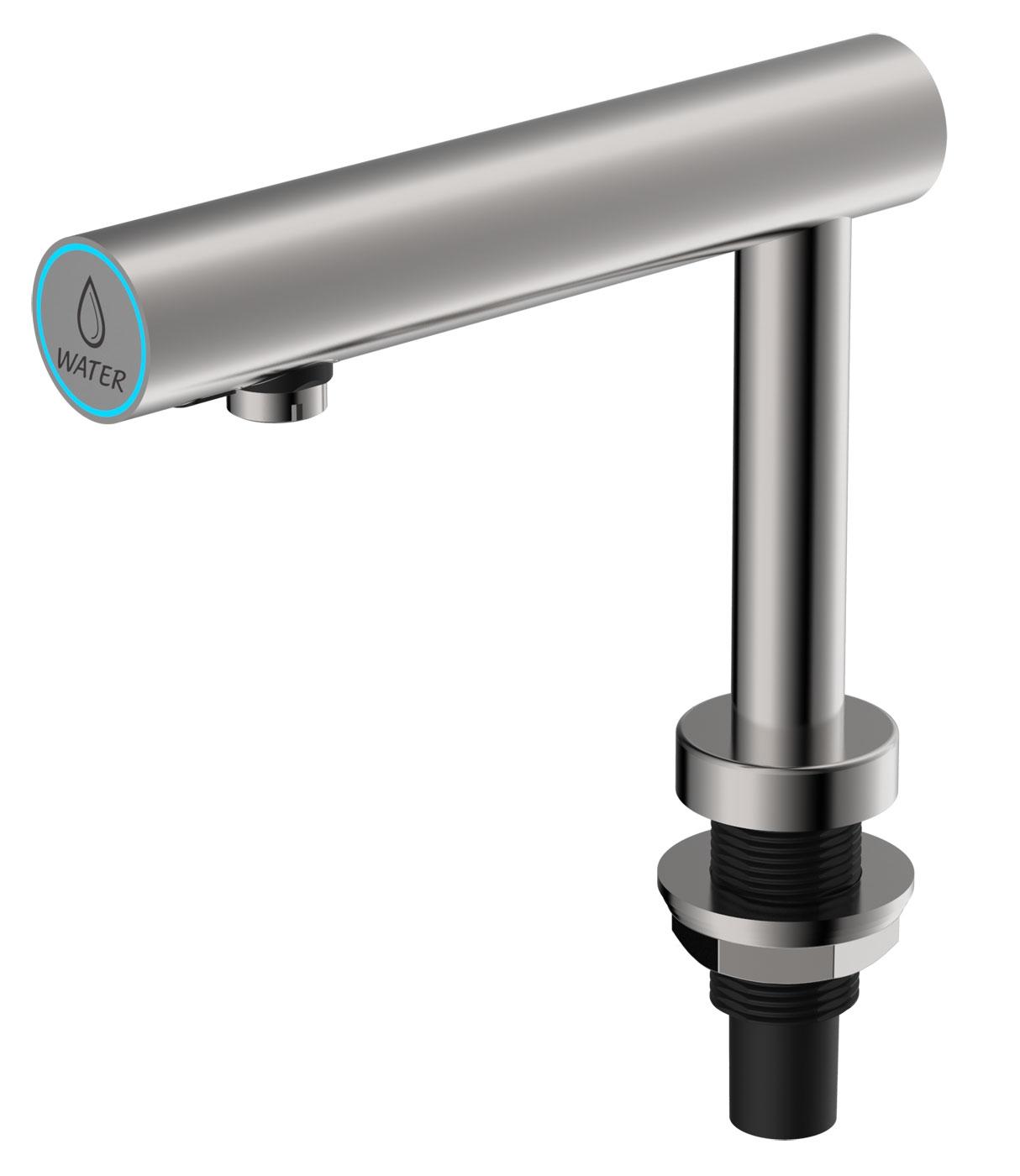 Automatic Sensor AutoTap - Aertek AutoTap - T1WTDeck Mounted Automatic Sensor Tap - Wash + Dry at the sinkAutoTap automatic, sensor operated, deck-mou...
View details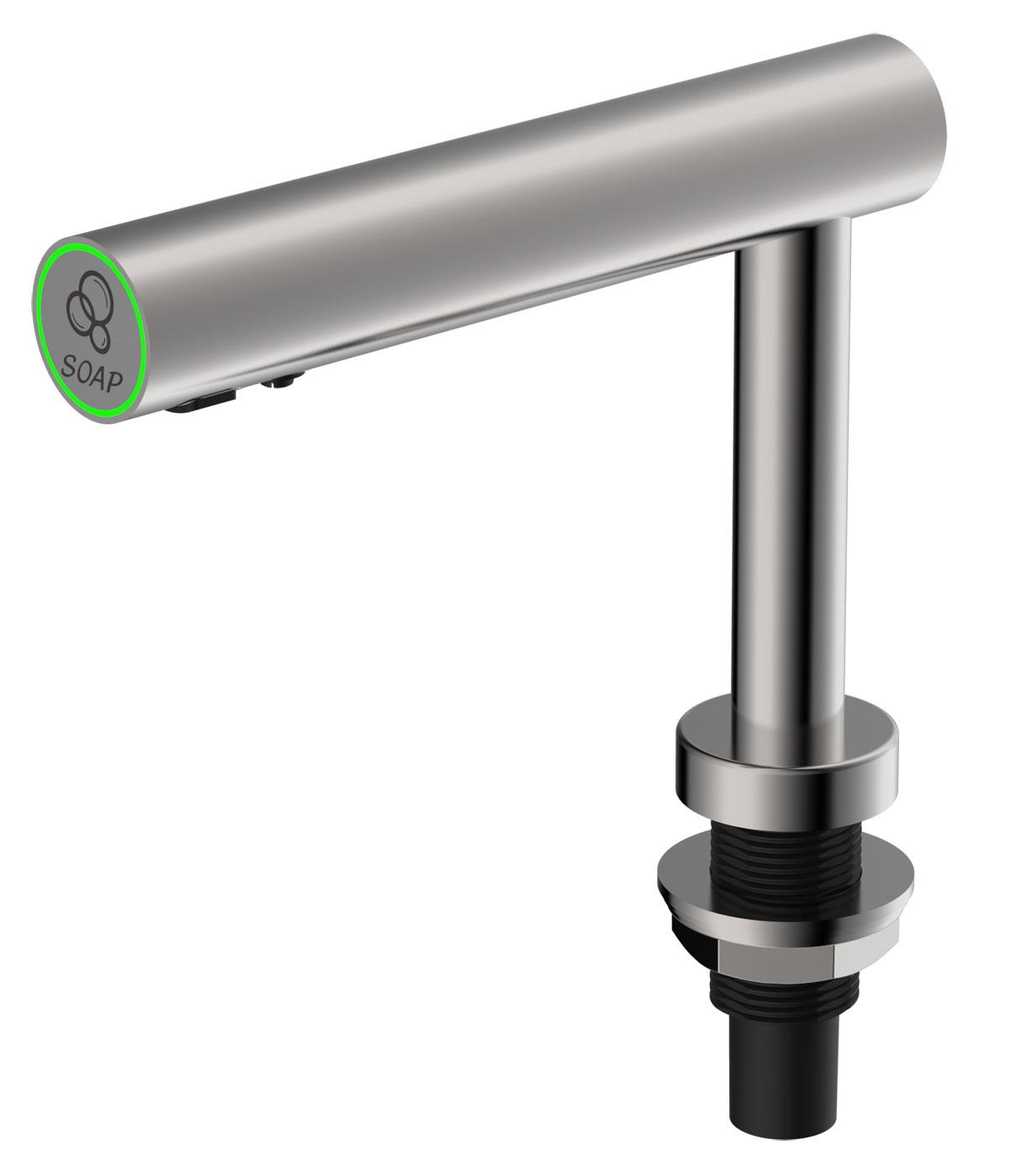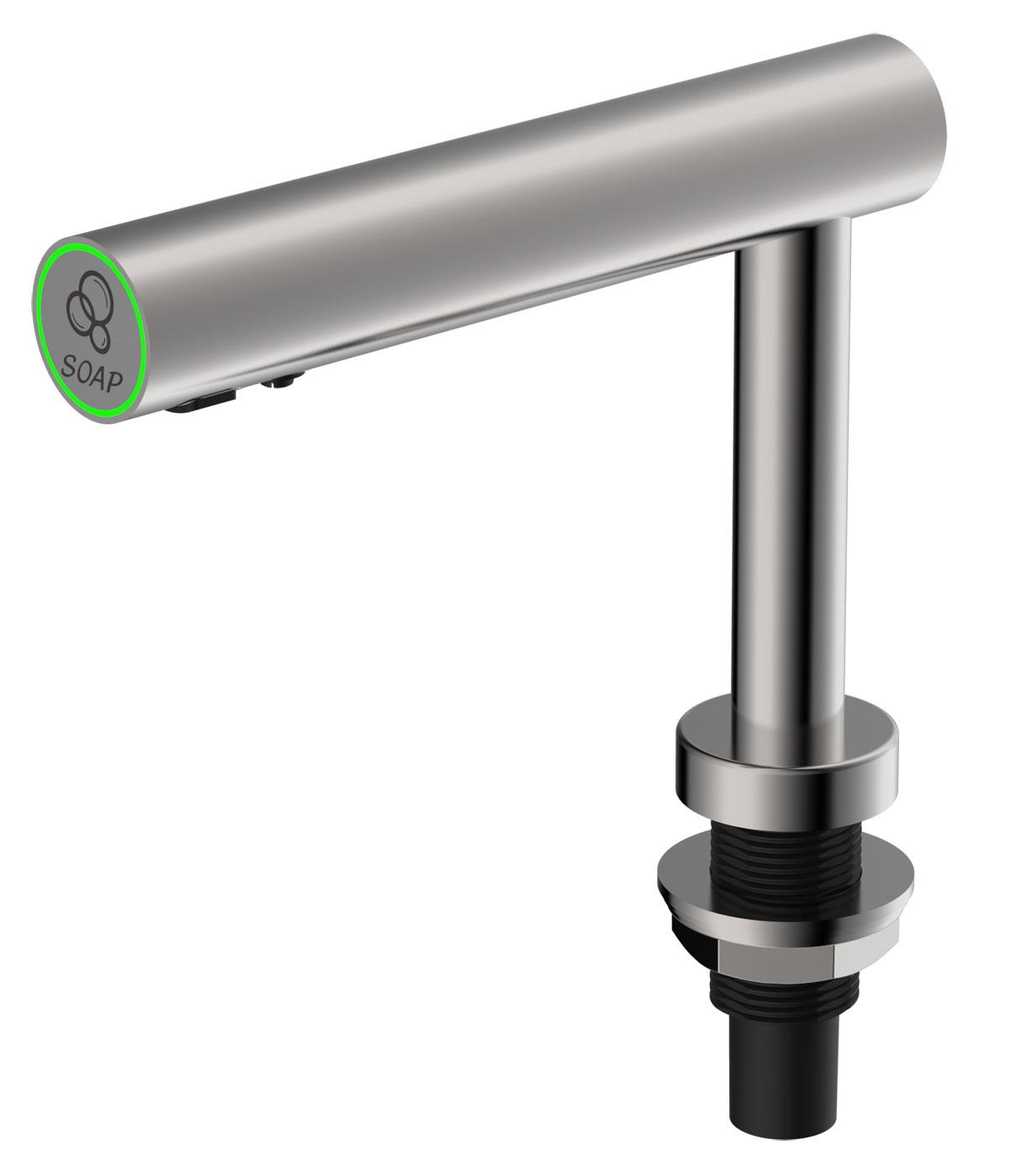 Automatic Sensor Soap Dispenser - Aertek SoapTap - T1SD21Foam Soap Dispenser - Deck Mounted - Wash + Dry at the sinkSoapTap automatic, sensor operated...
View details