Dyson Airblade Cashback and Splashback Offer
Dyson Airblade Cashback and Splashback Offer
Dyson have extended the current offer of a free splashback for the Dyson Airblade 9kJ until the end of December 2022.
We have also extended the cashback offer of £50/€50 for the same period of time.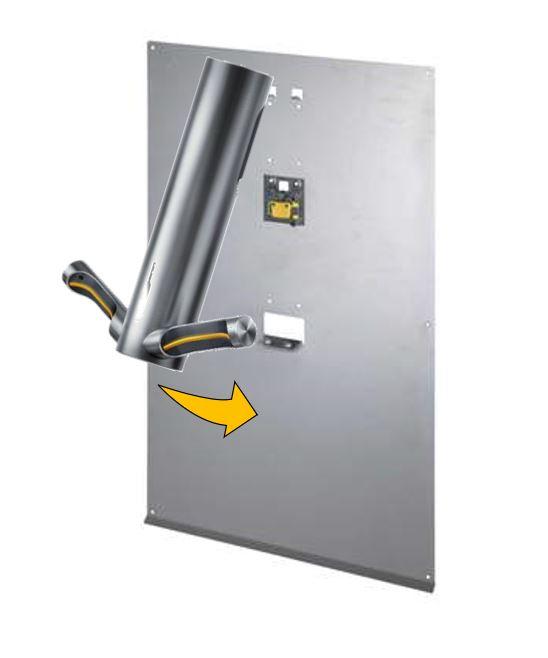 Dyson Airblade 9kJ/HU03 Splashback
Until the end of December 2022, you will receive a free Dyson Airblade Stainless Steel Splashback with every purchase of the Dyson Airblade 9kJ.
The splashback is predrilled for mounting and cable entry holes making the process of installing the 9kJ(HU03) much simpler. It also prevents water damage to the wall from splashes from user's hands.
The splashback replaces the default supplied mounting plate and has the benefit of covering any holes from previous hand dryer installations.
Dyson Airblade Cashback
Dyson Airblade Cashback offer is open to all.
£50/€50 is payable upon receipt of your old Dyson Airblade.
Returned unit can be any model, any age, any condition.
Only one payment per dryer traded in.
Only valid against a purchased Dyson Airblade 9kJ.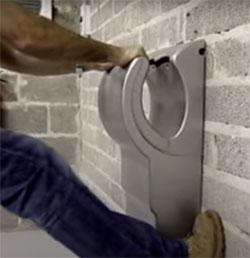 (eg
1 Dyson Airblade 9kJ purchase
+ 1 Dyson Airblade traded in
= 1 cashback payment)
You are responsible for delivery of the trade-in unit.
£50/€50 is inclusive of UK VAT
Orders must be received/paid for before end of December 2022
Trade-in units must be received before end of January 2023
'Cashback' is paid by way of bank transfer to your account or applied as credit to your account retrospectively upon receiving the trade-in unit. There is no cash or cheque option. Cashback offer is run by ehanddryers and o3 group. Dyson Group PLC are not responsible for the administration or fulfilment of this offer.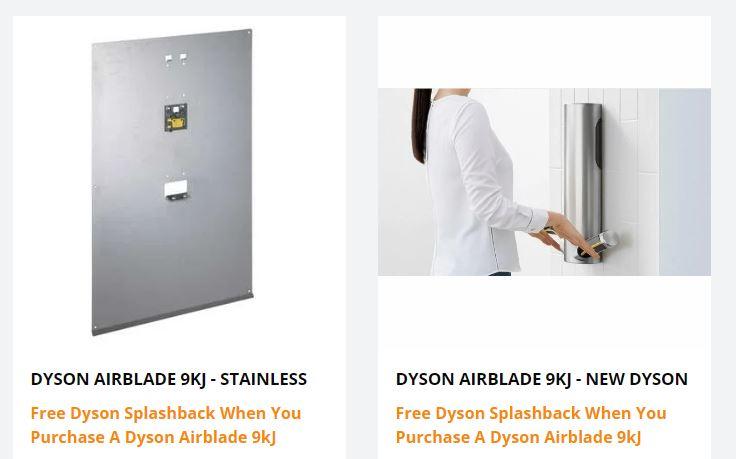 Dyson Airblade Cashback and Splashback Offer