Dyson Airblade 9kJ - NEW Dyson Hand Dryer : HU03/N280
Dyson Airblade 9kJ - NEW Dyson Hand Dryer : HU03/N280
---
Drying Time


10-12 seconds
Noise Level
79dB
Power Consumption


900 Watts / 650 Watts /
Green Rating
4.4
Warranty


5 Years
FREE DELIVERY
UK & Ireland
---

Dyson's new 9kJ hand dryer is the fastest, most energy efficient HEPA filtered hand dryer
Material Code : 314696-01
Dyson Airblade 9kj - NEW Dyson Hand Dryer : HU03/N280
Dyson Airblade 9kJ - NEW Dyson Hand Dryer : HU03/N280
The newest Airblade in Dyson's hands-under range is the HU03 or 9kJ - so called as it uses just 9.1kJ of energy per dry
Low energy. Low running costs
The Dyson Airblade 9kJ HU03 hand dryer uses 9.1 kilojoules of energy per dry and costs just £19 a year to run in 'Eco' mode. 
Curved blade design
The curved blade design of the Dyson 9kJ has two 0.45mm curved apertures which create 388mph blades of air that follow the contours of your hands, removing water in less time than other hand dryers.
Hygienically dries hands with clean air
The HEPA filter captures 99.95% of bacteria-sized particles from the air
Dyson's quietest Airblade™ hand dryer yet
Acoustically engineered to minimise washroom noise
Dyson Airblade 9kJ HU03 features:
Super fast 10-12 second drying time

HEPA filter provides superior hygienic performance 

99% less expensive than paper towels

5 year guarantee

'MAX' high speed and 'ECO' energy efficient modes
9kJ : Definition
J (Joule). Noun. In the International System of Units, Joule is the derived unit of energy, work and heat. It is the work required to exert a force of one newton for a distance of one metre. Also equal to the energy of one watt of power for a duration of one second. Symbol: J
The Dyson Airblade 9kJ uses 900W for a period of 10 seconds = 9000J or 9kJ
---
| | |
| --- | --- |
| Technical Specifications: Dyson Airblade 9kJ - NEW Dyson Hand Dryer : HU03/N280 | |
---




Warranty


5 Years

Green rating

4.4

Drying time




(seconds)

10-12 seconds

Peak Noise level




(dB)

79dB

Power




(Watts)

900 Watts- 650 Watts-


Voltage

220-240V 50/60 Hz

IP rating

IP24

Air speed




(mph)

373

Hygiene Features

Anti-microbial Coating

HEPA Filtered

Antimicrobial coating

Width




(mm)

Height




(mm)

500

Projection/Depth




(mm)




100

Finishes available

Stainless Steel : Satin/Brushed

Aperture Type

Blade

Automatic / Manual

Automatic

External Switch

No

Heating Element

No

Max Air Volume




(m3/hr)




Max Motor Speed




(rpm)




90000

Standby Wattage




(Watts)




0.5
---
| | |
| --- | --- |
| Download Resources | |
---
You may also like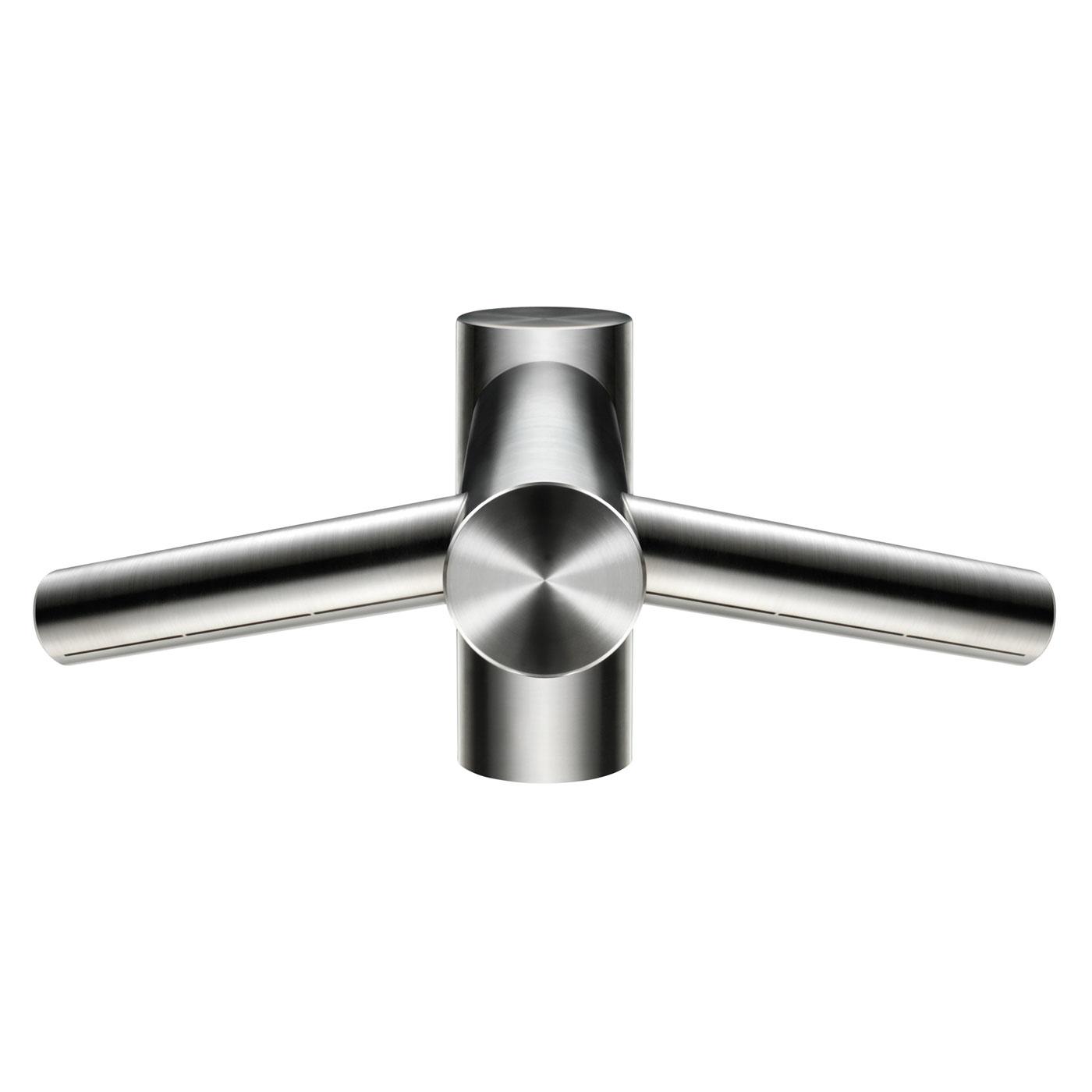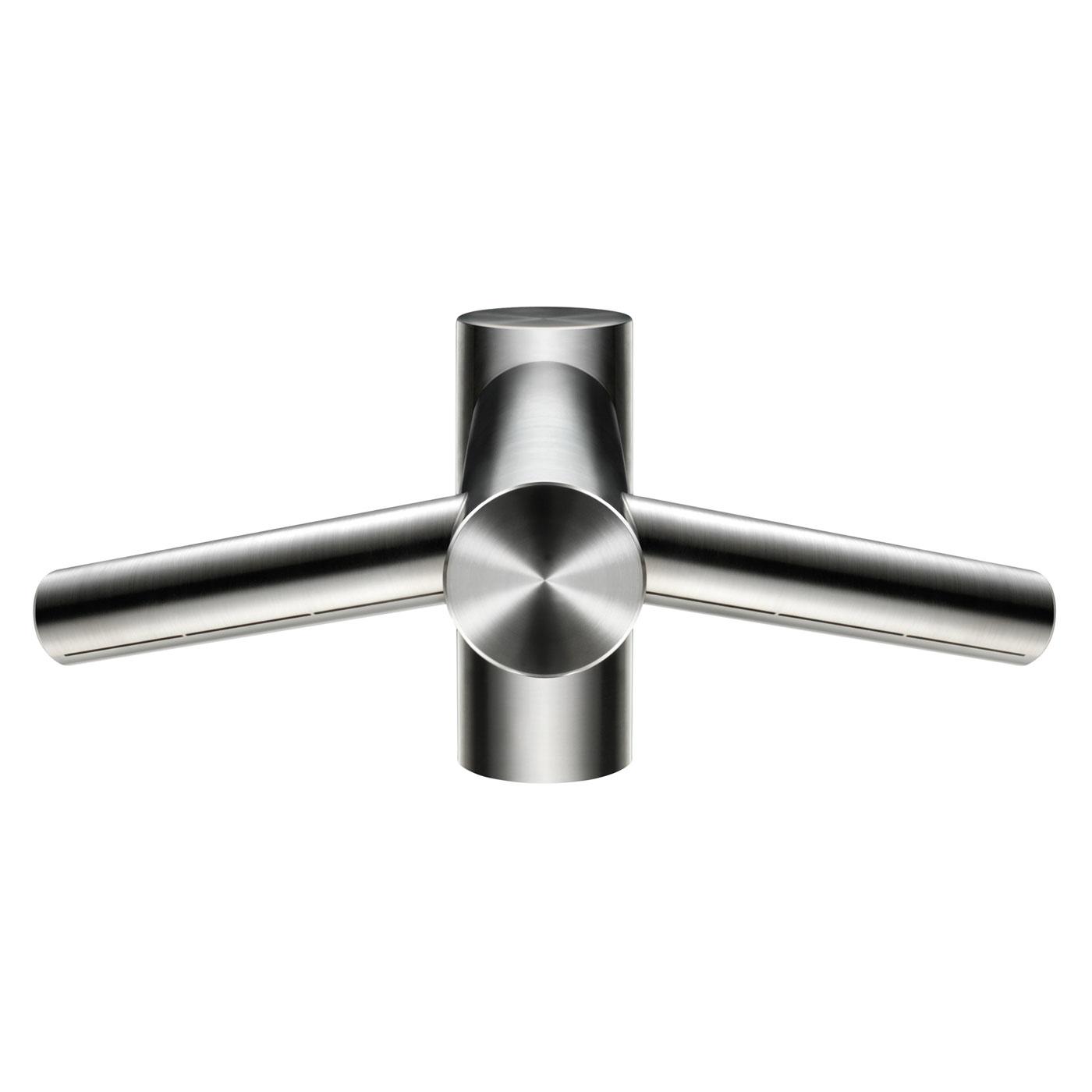 Dyson Airblade 'wash+dry' Hand Dryer Tap - Short Neck - WD04 (AB09)Dyson Airblade Wash+Dry Tap is a revolution.The Dyson Airblade Tap combines an auto...
£1,249.99 + VAT
View details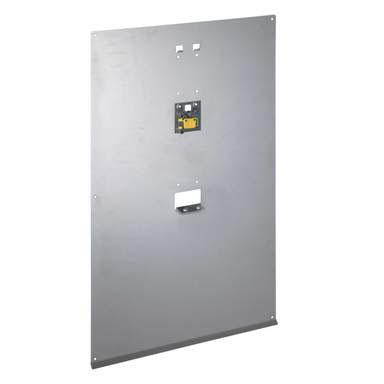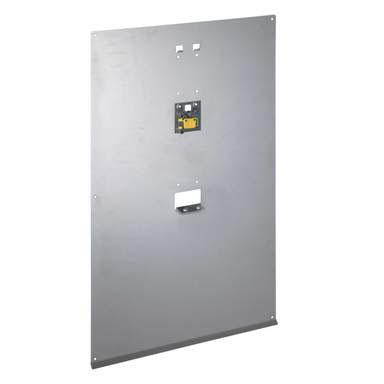 Dyson Airblade 9kJ - Stainless Steel Splashback Supporting BackplateDyson's supporting backplate replaces the mounting plate that comes within the box...
View details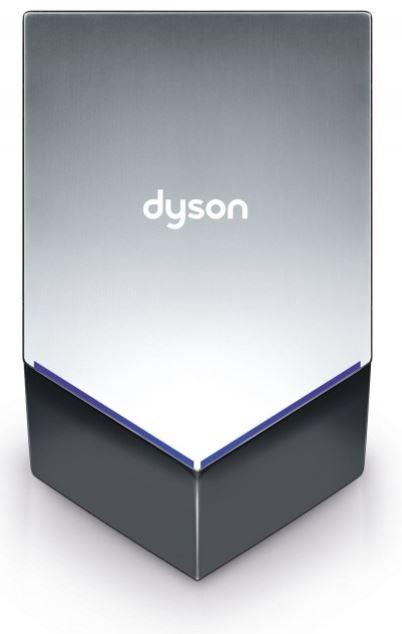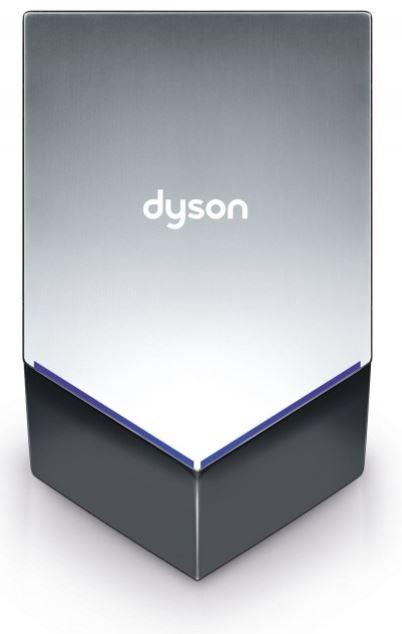 Dyson Airblade V - Quiet - HU02The best-selling market leading hand dryer from Dyson.Since its launch this has been the competition beating hand dryer...
£769.99 + VAT
View details