Aertek AirJet - High Speed Low Energy Hand Dryer
Aertek AirJet - High Speed Low Energy Hand Dryer
---
Drying Time


10-12 seconds
Noise Level
74dB
Power Consumption


1600 Watts / 1300 Watts /
Green Rating
3.8
Warranty


5 Years
FREE DELIVERY
UK & Ireland
---

Aertek AirJet is a best-selling high speed low energy hand dryer.
Aertek AirJet − High Speed Low Energy Hand Dryer
The Aertek AirJet rivals the big global brands such as Dyson and Xlerator.
This high speed hand dryer dries your hands in around 10-12 seconds.
Its adjustable motor speed 12000-18000rpm allows energy savings and noise reduction.
It has a vandal-resistant solid stainless steel cover and backplate.
Adjustable motor allows energy saving of 1300-1600W
Noise level as low as 70dB
The AirJet hand dryer has an indicator LED on the front of the the hand dryer and shines a blue light on your hands when hand drying is in operation.
The AirJet warm air, high speed, low energy hand dryers are more energy efficient, promote cost savings, improve hygiene, are environmentally friendly and are easy to maintain.
AirJet Hand Dryer is also available as a recessed model with incorporated drip tray.
---
| | |
| --- | --- |
| Technical Specifications: Aertek AirJet - High Speed Low Energy Hand Dryer | |
---




Warranty


5 Years

Green rating

3.8

Drying time




(seconds)

10-12 seconds

Peak Noise level




(dB)

74dB

Power




(Watts)

1600 Watts- 1300 Watts-


Voltage

220-240V 50/60 Hz

IP rating

IP21

Air speed




(mph)

224

Hygiene Features

HEPA Filter Option

Antimicrobial coating

None

Width




(mm)

205

Height




(mm)

287

Projection/Depth




(mm)




180

Finishes available

Stainless Steel : Polished/Chrome
Stainless Steel : Satin/Brushed
White

Aperture Type

Jet

Automatic / Manual

Automatic Automatic

External Switch

No

Heating Element

Yes (Adjustable)

Max Air Volume




(m3/hr)




Max Motor Speed




(rpm)




18000

Standby Wattage




(Watts)




0.5
---
| | |
| --- | --- |
| Download Resources | |
---
You may also like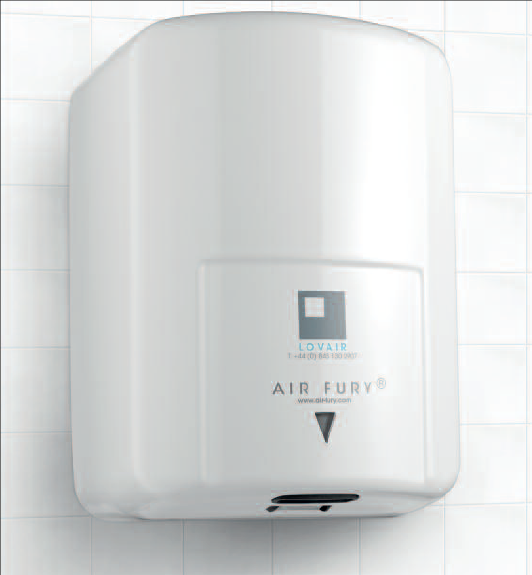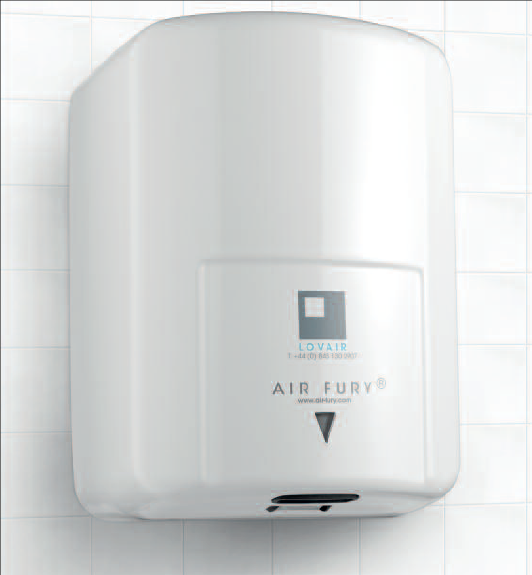 Lovair AirFury L89 High Speed Hand DryerThe AirFury is best selling hand dryer from Lovair.The Lovair AirFury L89 uses approximately 70% less energy t...
View details
Velair Pebble Plug & Play Hand DryerPebble Hand Dryer offers true plug & play combined with intelligent HEPA filtration for a trouble-free, hy...
View details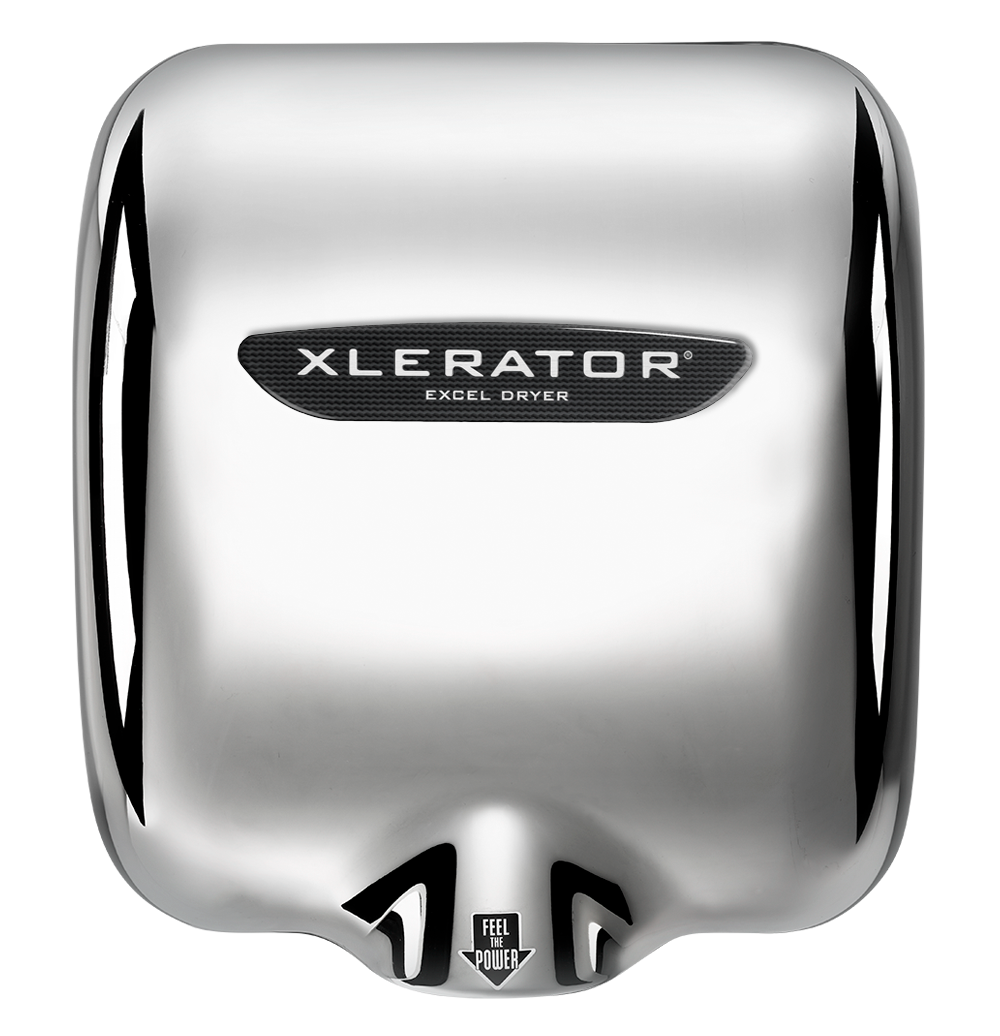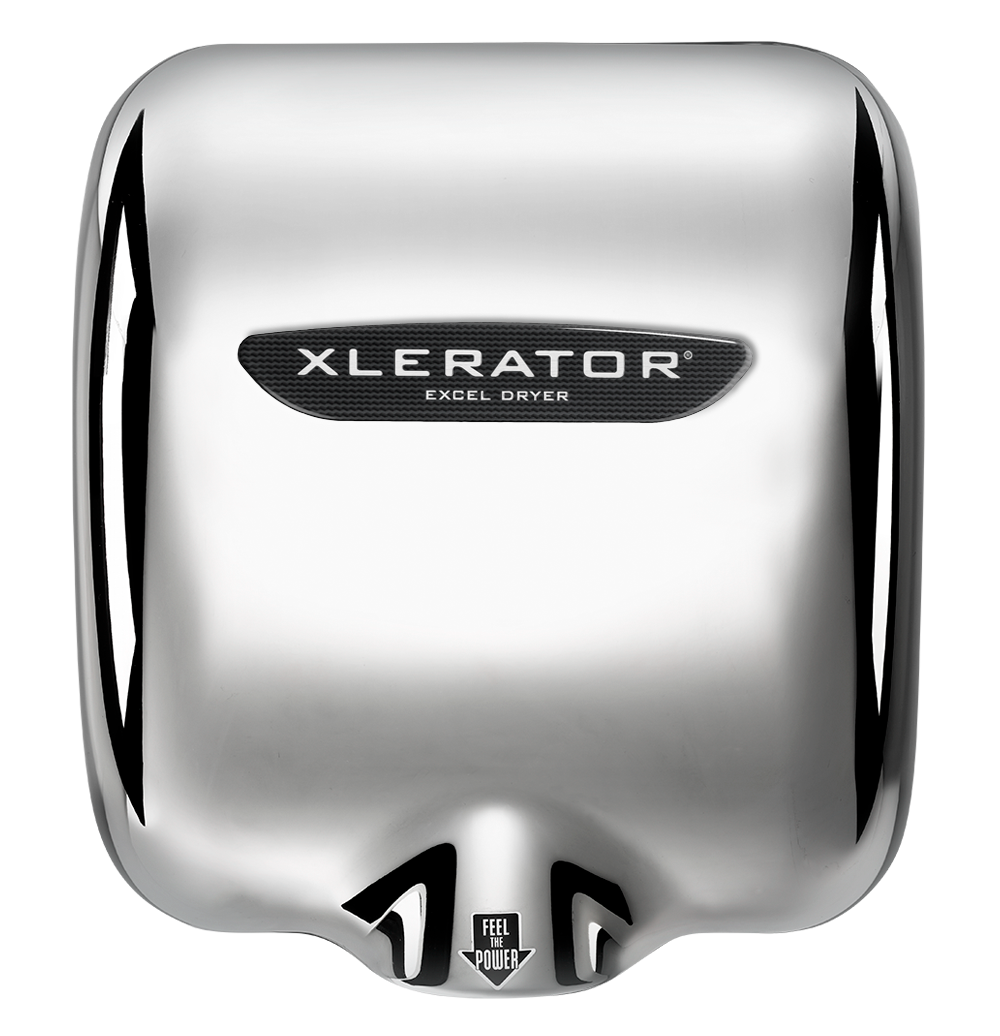 Xlerator Hand Dryer (1400W Adjustable)Xlerator hand dryer is the original high speed low energy hand dryer.Xlerator was the first of its kind and has ...
View details