Valiryo Body Dryer v2 - In-shower All-body Dryer - Valiryo Version 2
Valiryo Body Dryer v2 - In-shower All-body Dryer - Valiryo Version 2
Valiryo Body Dryer v2 - In-shower All-body Dryer - Version 2
Valiryo is body drying - reinvented
The Valiryo in-shower, all body dryer is a fully automatic body-drying device.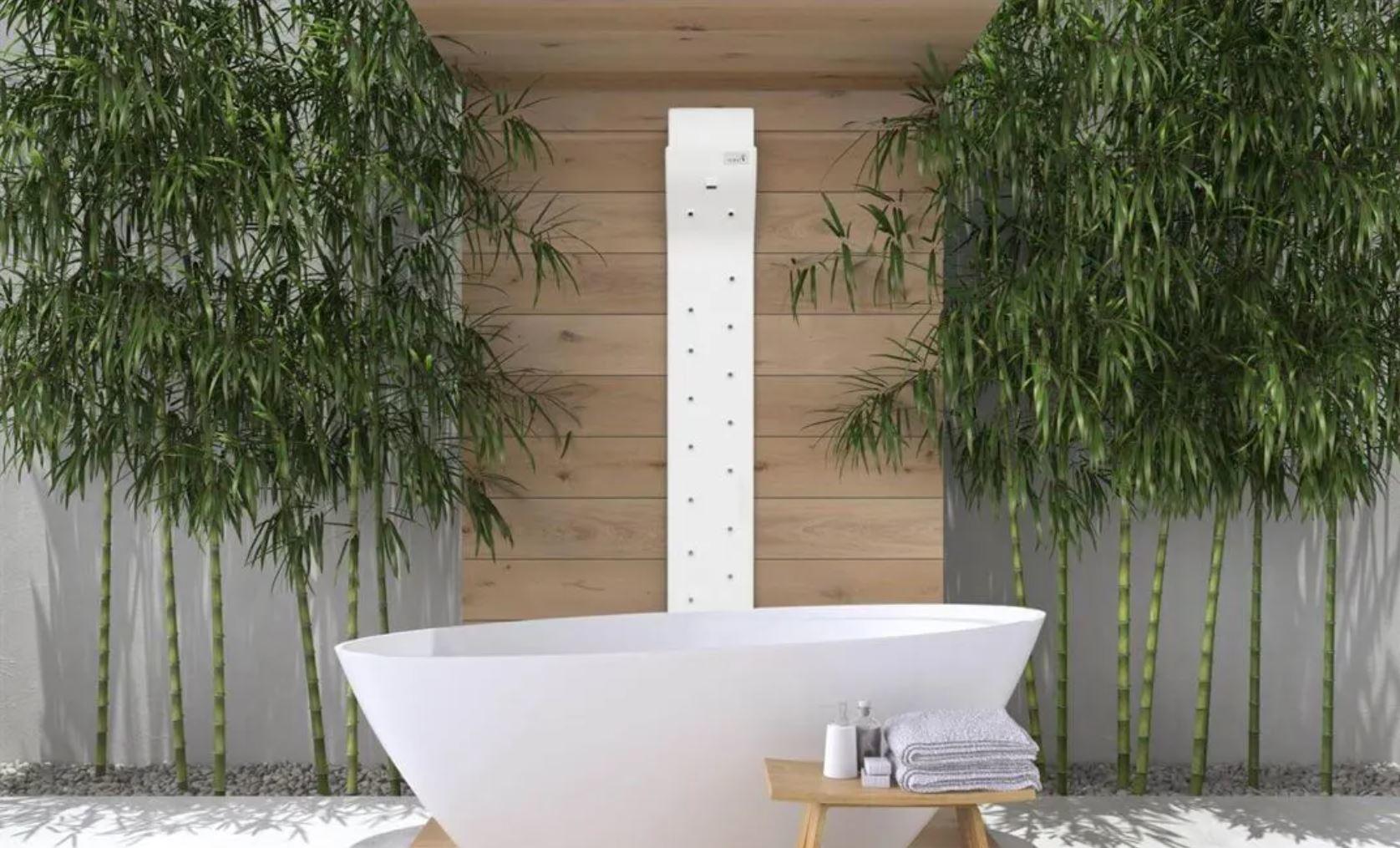 Valiryo is easy to install within the shower unit, neatly and safely.
It replaces bath towels with a skin-nourishing, antibacterial, gentle and pleasant air-stream generated economically, efficiently and quietly.
Its ABS and PMMA plastic is robust, durable and waterproof (IP56) so it can be used within the shower unit itself and resist direct water being sprayed onto the unit.
Its economical motor turns at 5000rpm drawing 2800Watts. The air speed of 63mph from its 27 vents and adjustable temperature from 10 to 40 degrees is quick enough to dry your body in approximately 3 minutes.
Valiryo is also quiet. It creates just 69dB when in use. This is a little more than the volume of normal conversation, but much less than you would expect from, say, a hand dryer or vacuum cleaner.
Valiryo is loved all over the world by those who have medical or physical needs for the beautiful ease of drying provided by Valiryo, or those who just want the comfort and luxury of drying without using towels. 
This unit is available without VAT for VAT-exempt customers on the basis of a disability.
The economical benefit of using the Valiryo all body dryer is demonstrable: Using a Valiryo dryer rather than towels saves 78 litres of water and 0.55kg of CO2.
Valiryo is hygienic too, with silver-ion technology used in its construction to prevent microbial growth across its surface. 
Valiryo Body Dryer v2 - In-shower All-body Dryer - Valiryo Version 2