SUITMATE® Swimsuit Dryer Water Extractor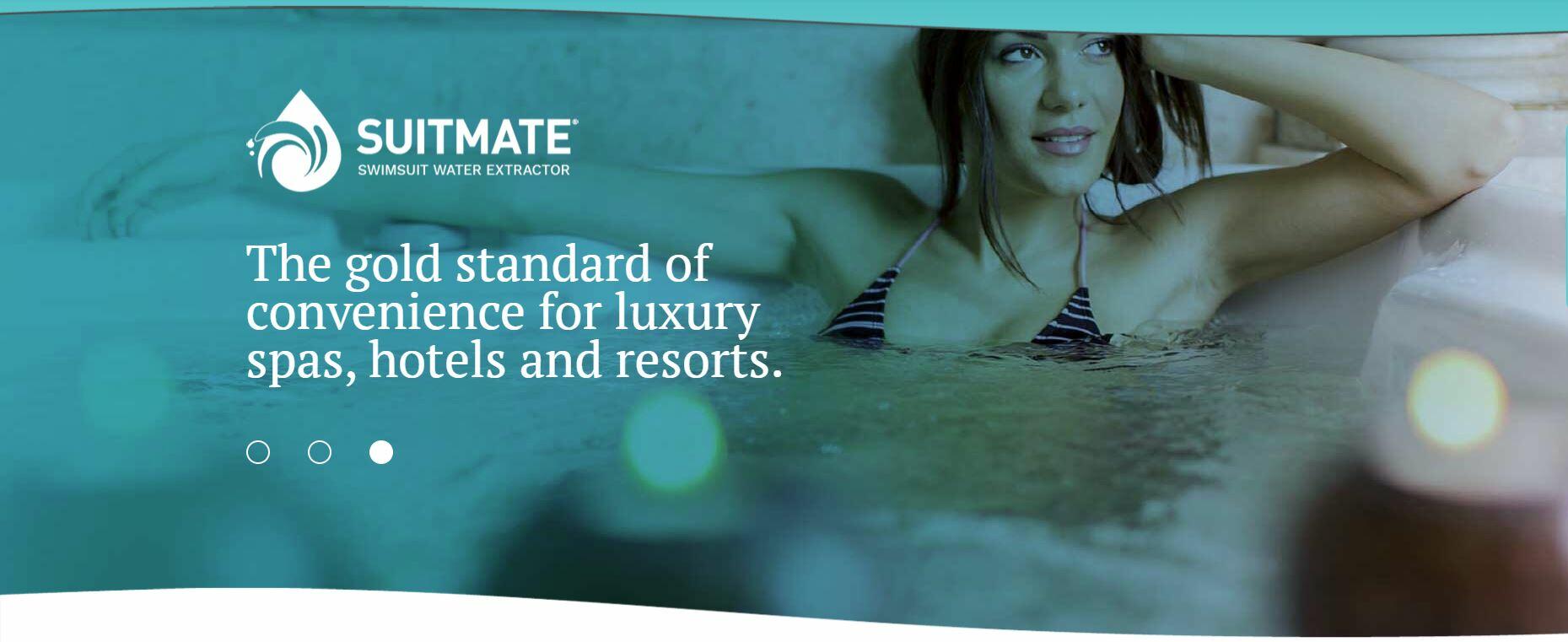 SUITMATE® Swimsuit Dryer Water Extractor
Suitmate water extractor solves wet swimsuit problems
Suitmate works by removing 95% of a suit's water in just 8 seconds without using heat.
The Suitmate's fast spin cycle at 3100 rpm removes water by centrifugal force, draining it safely into the waste water supply connected.
The Suitmate Water Extractor is the most popular costume dryer in the world for commercial pools.
Limited Warranty:  2 years, parts only.  After year 2 we can provide parts at cost or offer a full, authorised repair service.
Features

Safety Features


Manual self-start and self-stop
No exposed moving parts
Built-in ground fault circuit interrupter
Automatic shut off after 8 seconds - to reset, lift the lid

Operating Features


Easy to follow instructions.
Apply hand pressure on lid to start
Removes approximately 95% of a suit's water in 8 seconds
Uses no heat
Safe for all swimsuit materials
One suit per operation
Dimensions: 38 x 38 x 59 cm
Weight: 25 Kgs
Shipping dimensions: 46 x 46 x 66 cm
Shipping weight: 30 Kgs
Annual maintenance is recommended from second year onwards.
As a SUITMATE authorised provider, if you experience any issues with your SUITMATE unit, you can contact us directly to assist with troubleshooting or to carry out repairs and/or servicing.
---
| | |
| --- | --- |
| Download Resources | |
---
| | | |
| --- | --- | --- |
| | | SUITMATE Cabinet Installation Guide |
| | | |
| --- | --- | --- |
| | User Instructions - Wall Sign | |